Where
Care
Meets Technology

Spintex Medical Center
About
Spintex Medical Center
Spintex Medical Center is a state-of-the-art medical facility located on the bustling Spintex Road in Accra, Ghana. Our mission is to promote the health and well-being of the people of Ghana by providing accessible, high-quality medical care for people of all ages. We aim to exceed the expectations of our patients and deliver services that will result in a successful and profitable business.
At Spintex Medical Center, we offer a wide range of medical services including general and specialist consultations, endoscopy, orthopedics, pediatrics, telemedicine, obstetrics and gynecology, x-ray, ultrasound, alternative medicine, pharmacy laboratory, private recovery services, wellness, and physiotherapy. Our facility is staffed by highly trained and experienced healthcare professionals who are committed to providing the best possible care for our patients.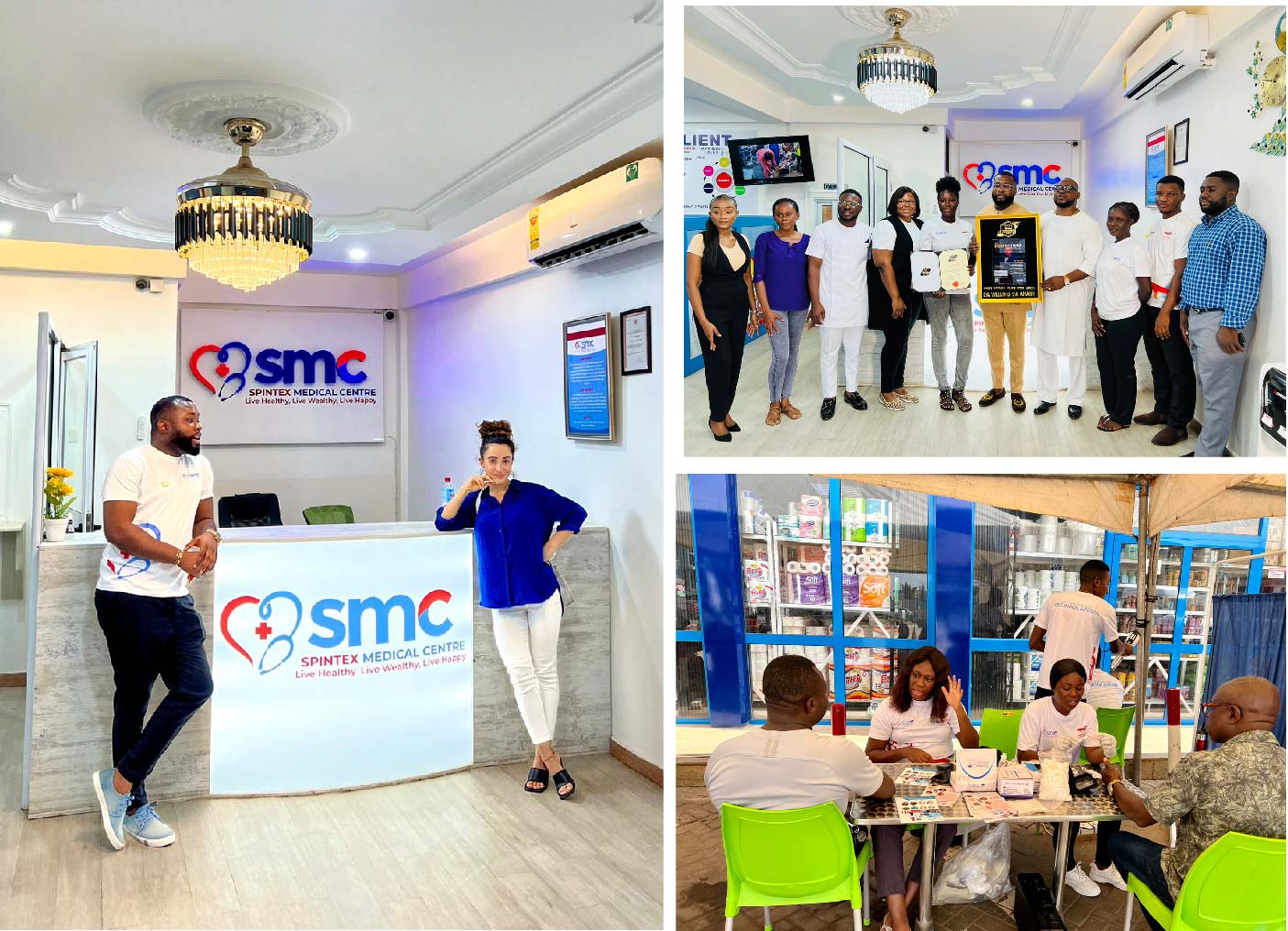 Our vision
Our vision is to be the first technology-based medical center in Ghana, and to set the standard for healthcare delivery in Africa. We are committed to using the latest technology to improve patient outcomes and make healthcare more accessible to people across Ghana and beyond.
To achieve our vision, we have invested in telemedicine technology that allows patients to book appointments and access video and audio consultations with our doctors from anywhere in the world. Our Prime members can also access internationally recognized healthcare specialists through our telemedicine applications. Additionally, we offer medication delivery services to patients in their homes, offices, and other locations through our team of riders.
We are also committed to using technology to make access to emergency medical services easier and more efficient. Our ambulance service can be booked through an app, similar to Uber, and can quickly transport patients to our facility for urgent medical care.
At Spintex Medical Center, we are not only committed to providing world-class medical care but also to strengthening the Ghana health system and creating jobs for the unemployed. Our goal is to complement the government's efforts to ensure that all Ghanaians have access to quality healthcare.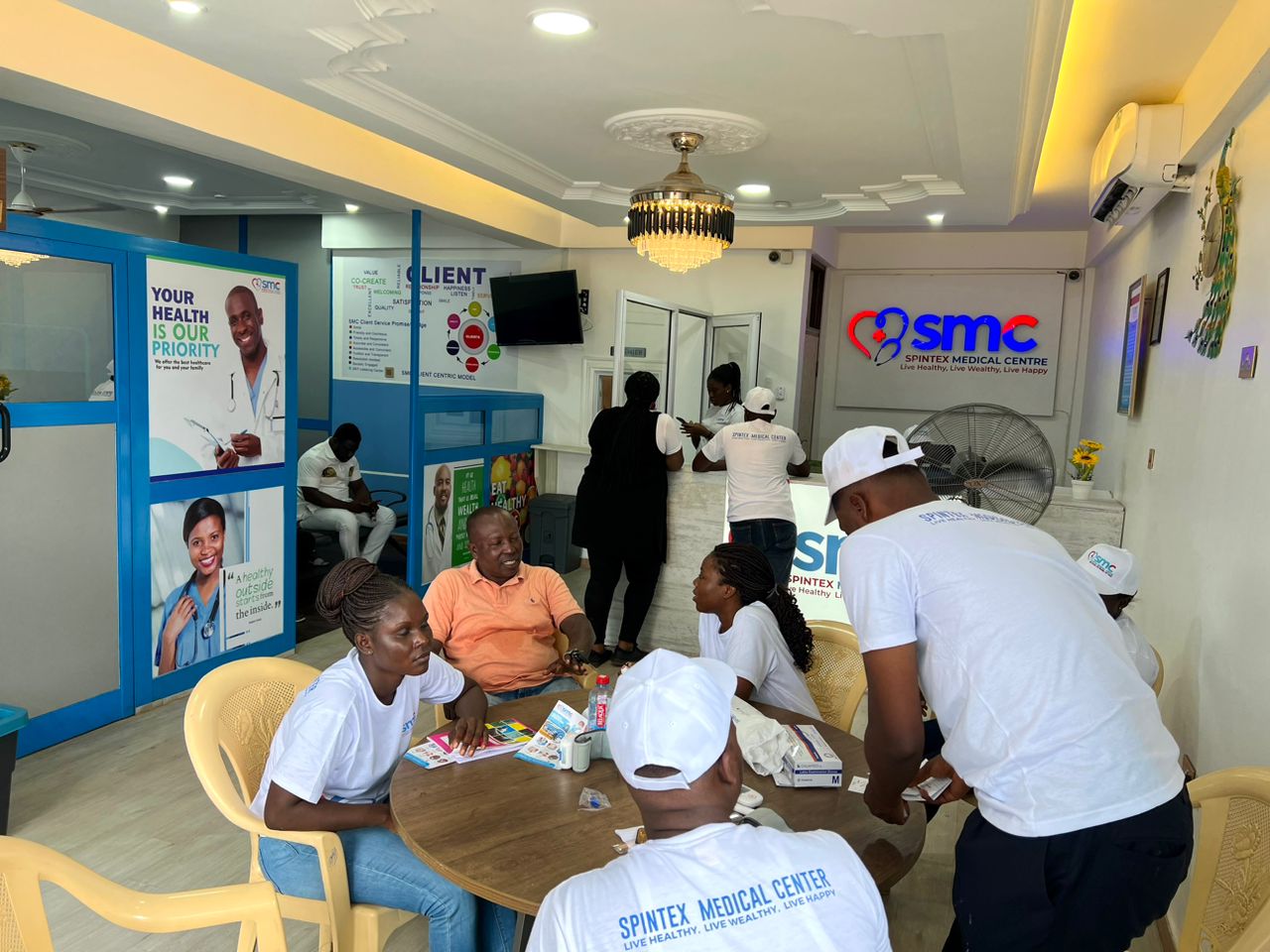 Our Objectives
Our general objectives include providing safe, secure, and high-quality medical care, fostering excellent health professionals, supporting and developing community health and medical services, promoting advanced medical care, and disseminating it to Ghana and Africa at large. We strive to set an example for others and encourage national and international initiatives to invest in health services to improve the overall welfare of the nation.
Our goal
Our goal is to make Spintex Medical Center the go-to destination for world-class healthcare in Ghana and Africa. With our commitment to using the latest technology, providing high-quality care, and contributing to the development of the healthcare system in Ghana, we are well on our way to achieving that goal.
Code Of Conduct
As a medical center committed to providing high-quality care and service to our patients, Spintex Medical Center (SMC) recognizes the importance of upholding a strict code of conduct that adheres to ethical standards and professionalism. Our code of conduct outlines the values and principles that guide our actions and decision-making, and ensures that we maintain a safe and respectful environment for both our patients and staff.
Patient-centered care
We are committed to providing patient-centered care that prioritizes the well-being and satisfaction of our patients. Our healthcare professionals will always put the interests and needs of our patients first, and strive to deliver care that is compassionate, respectful, and attentive to the individual needs of each patient.
Ethical and Professional Behavior
All staff at SMC are expected to behave ethically and professionally at all times. This includes maintaining strict confidentiality of patient information, adhering to applicable laws and regulations, and avoiding any conflicts of interest that may compromise the integrity of our services.
Respect and Diversity
We value diversity and respect the cultural, religious, and personal beliefs of all our patients and staff. Discrimination or harassment of any kind will not be tolerated, and we are committed to providing a welcoming and inclusive environment that promotes diversity and equality.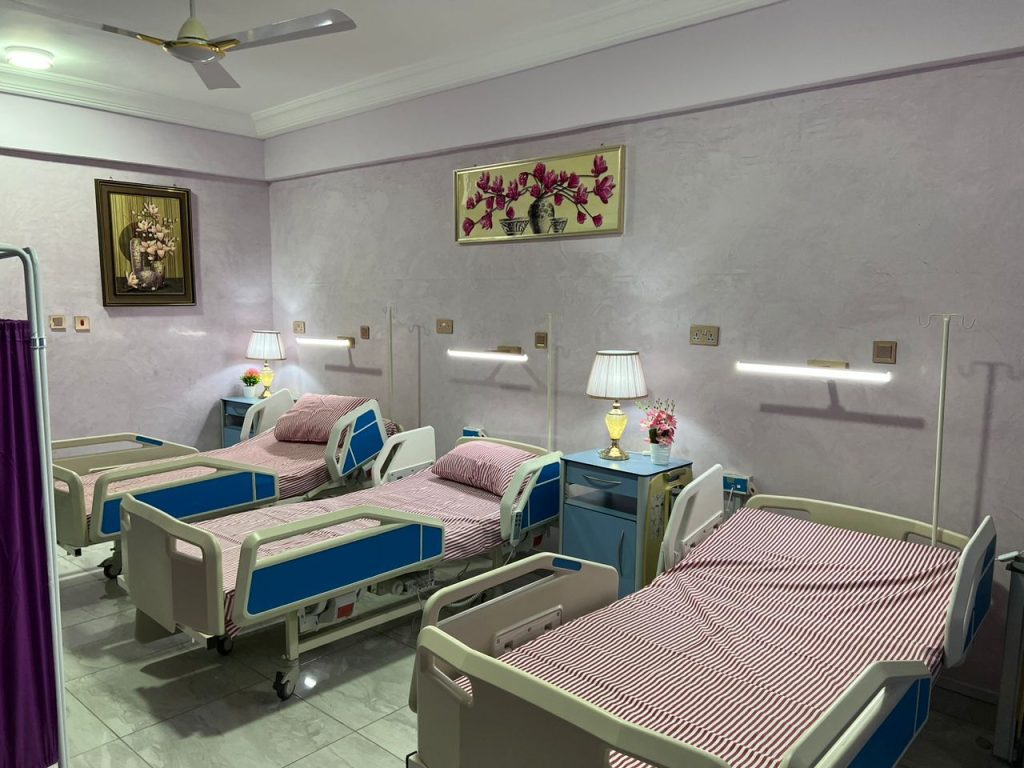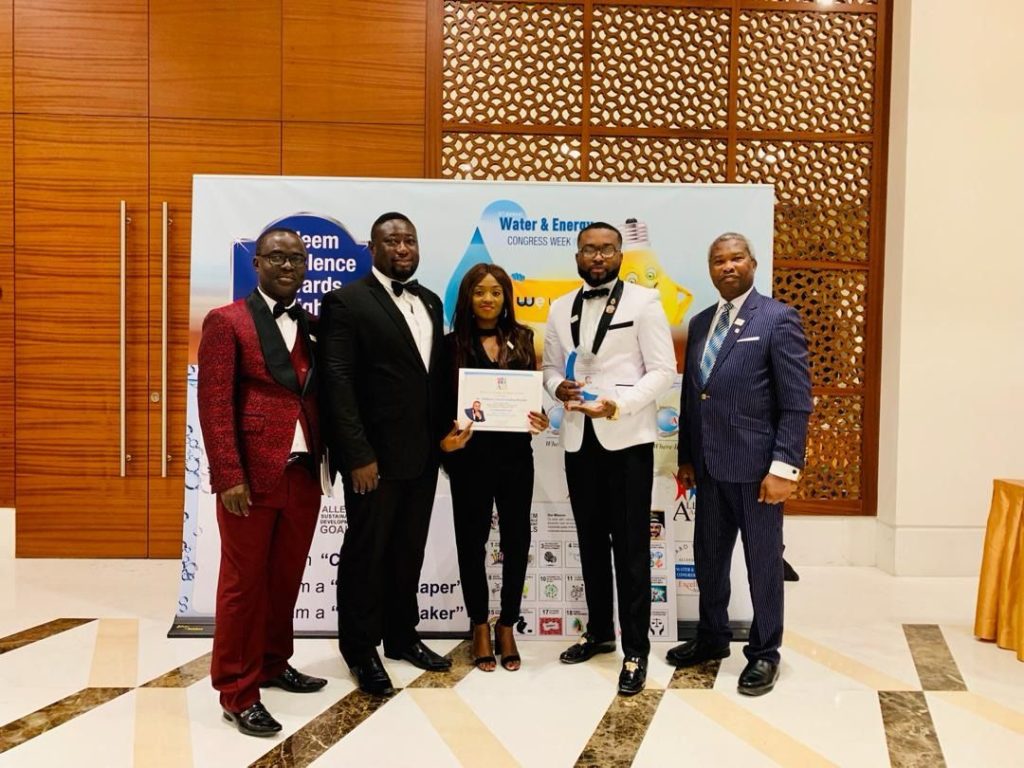 ©2023. Wask Group of Companies