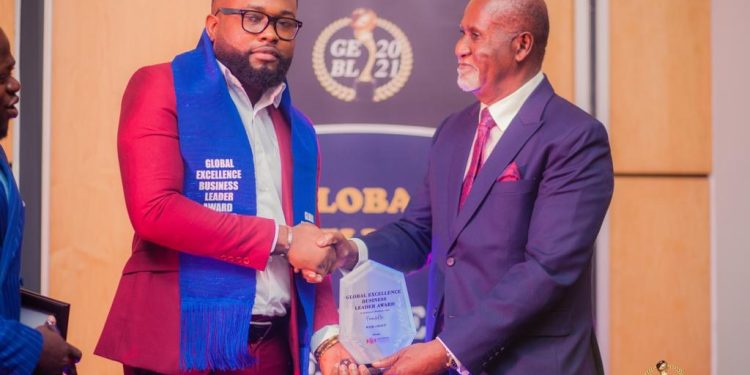 The Maverick Business Academy, London, has awarded Dr. Anarfi's WASK Group the 2021 Global Excellence Business Leader Award in Business advisory.
The award is reserved for accomplished businesses and CEOs that have excelled in their fields of operation.
"This event also honours leaders who have excelled and distinguished themselves in their chosen fields for them to be acknowledged, recognized and celebrated worldwide."
A statement by the organisers said the scheme recognised the positive impact Wask Group has had on society and also its contribution to development, hence the award.
"We believe your noble organisation can add value to what we have been doing over the years. We also believe that we can contribute to making your organisation widely known to society and the world at large through this platform"
The founder of Wask Group, Dr. Williams Anarfi said the award proves the group's hard work and the dedication of its staff, he, therefore, challenged the group to continue giving the best customer experience to clients.
Presenting a summary of the group's subsidiaries and services, WASK Group's Director of Business Development, Mr. Emmanuel K.O Larbi elaborated the values of synergy and support structures the group brings to the continent and all other companies present.
"We have the sole aim of driving investment and partnering other stakeholders to foster the development of this great continent beginning from our homeland, Ghana. Therefore, it is important not to allow competition to stand in the way of collaboration. Why compete when we can complement each other's efforts?"
"The WASK group seeks to bridge the gap between investors and other developmental stakeholders such as entrepreneurs who lack the financial capacity and the right networks to make their business dreams a reality. Our aim is to provide the right avenue for the right opportunity for investment at the right time. Being active to our client's needs and monitoring the market in order to react to the constant change is also our hallmark," he added.
Wask Group of companies is a Ghanaian owned think-tank that is building strong investment and development networks, both foreign and local of high-ranking members of society, ranging from government officials to local authorities and private individuals who wish to invest in projects that are geared towards Ghana's economic upliftment.
WASK has established itself as a development promoter and investment engineering partner to government and local communities through (Public-Private Partnership), private businesses, and individuals.